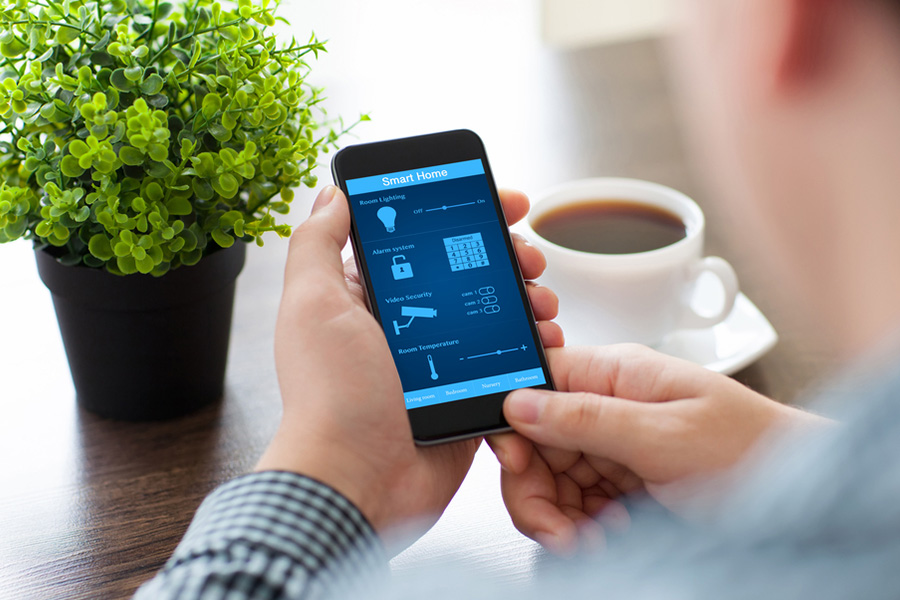 Ways To Control Your Fresno Home Security Using Your Smartphone
These days, a home security system goes beyond alarms and sensors. Your property's protection can include CO detectors, smart lighting, and a whole host of home automation devices. To manage everything you are able to use your touchscreen hub when you are on site. When you're not on location, you can control your Fresno home security with a phone.
Fortunately, the ADT Control® home security app makes managing your system a breeze.
Taking the First Steps With ADT Control
To begin controlling your Fresno home security system through your cell phone is by downloading ADT Control for your Android or Apple phone. Once the download is complete, your installer can guide you through the initial set-up. After you've created your unique details, you are able to enter it on various devices. To arm your home's security, touch the icon in the shape of a shield. You can also access every device from the app, including smart lights and locks, surveillance systems, and sensors.
Control Your Devices From Anywhere
A home security app on your mobile device makes it easy to manage integrated equipment throughout your home with the effortless touch of your finger. Did you fail to secure the front door on the way out? Simply access your ADT mobile app. You are able to set your alarm, view cameras, alter light levels, increase or decrease your HVAC, by using the correct icon in your app. You can even get instant alerts on your phone when any of your connected security elements detect an issue.
Keep Eyes On Your Property
By controlling your Fresno home security system with your phone, you can get a real-time video feed of your residence and surroundings when cameras are turned on. Explore live views from all your security cameras straight from your cell phone, and keep short video snapshots or still images, and playback more extensive segments as desired. Then when people show up – the mail carrier, a delivery driver, or a family member -- just use the 2-way audio feature to speak with them.
Get the Most Out of Your System With Custom Schedules and Geo-Services
By using the primary menu, you will find some high-tech settings. Set schedules for your lights, heat, sensors, and whatever else you want by creating your own unique scene. In this area, you can program how your security elements communicate with each other, and when you would like them to engage or turn off. Make a bedtime scene that shuts down your common-area smart bulbs, flips on the porch light, turns down the thermostat, and engages your alarms. You can also generate a wake-up scene that makes the opposite adjustments when the time comes to rise and shine.
If you want to get more technical, you can allow geo-services from your central command center or smartphone. Now, you can have your home prepare itself by activating locks, shutting off the smart lights, and arming your alarms when you leave the driveway. Upon your return from your long day on the job, your home will come to life by automatically raising the garage door and disarming your alarm.
Reap The Benefits Of ADT Control In Fresno By Contacting Us Today
You can finally leave your property with confidence as you know your house is [[safer|more secure|better protected] than it's ever been. All you have to do is reach out to (559) 212-3897 or complete the form on this page and a skilled security professional will assist you in designing the right home security system for your property -- bolstered by the incredible ADT Control app.