Window And Door Alarm Sensors In Fresno
When it comes to the most vulnerable areas for a break-in, your front door and lower-level windows are at the very top. Knowing this fact, it should come as no shock that door and window alarm sensors continue to be vital components for home security installations in Fresno. Although the technology has been utilized for years, you will probably be surprised at what current sensors have the ability to do.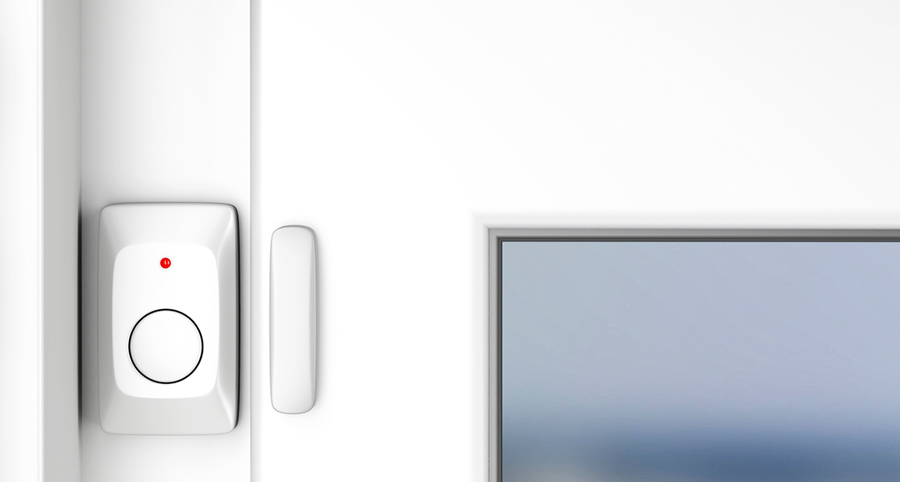 How Can Window and Door Sensors Defend Your Home?
Whether you go with a straightforward approach or the most full-featured system available, you'll be pleased to know that window and door alarm sensors are incorporated into all ADT packages. Installation is also included so you there's no need for you to take up your own time, and you can avoid having to worry about your equipment being attached accurately.
If you're curious as to how window and door alarm sensors work, it's a simple, two-part magnetic contact. One piece is fastened to the frame, and the other is connected straight to the door or window. You shut your access point and the contacts connect together seamlessly. When the system is armed and an entry point is opened, the joined contacts separate and the alarm is triggered. But you should know, these advanced devices are able to do much more than merely set off your alarm.
Features Of ADT Window And Door Alarm Sensors In Fresno
On the frontline of your home defense, window and door alarm sensors offer many perks, such as the following:
Initiate the siren: These devices trigger your high-volume alarm when a window or door opens with the system armed.
Instant updates: Want to know what's occuring at your house when you're away? You can obtain immediate alerts right to your cell phone whenever a component is engaged.
24-hour monitoring: Not only will you be notified, your 24-hour monitoring agents will get a notification too. Your property will be defended, regardless of where you are.
Home automation integration: Set your security components to operate in a unified manner. You might have your lights switch on or set a camera to record when a door or window sensor is set off. Not only will your alarm go off, you'll have the opportunity to catch a glimpse who activated the sensor in the first place.
Appealing design: It will be hard to tell the sensors are even present. They have a slim design that harmonizes with any style of home. You may even find completely recessed units that are not visible.
Get the type of connection you want: Select from wireless or wired devices based on the type of installation you want. No matter your choice, your home will be more secure.
More functional than ever before, door and window sensors in Fresno are able to be expertly incorporated into your comprehensive home security installation.
Customize Your Modern Home Security Package In Fresno
How would you like to have advanced door and window alarm sensors in Fresno that boost your security and interact directly to your home's automation? That is exactly what you will discover when consulting with your local ADT dealers at Secure24 Alarm Systems. If you want to find out what we can do for you, call (559) 212-3897 or fill out the easy form on this page.