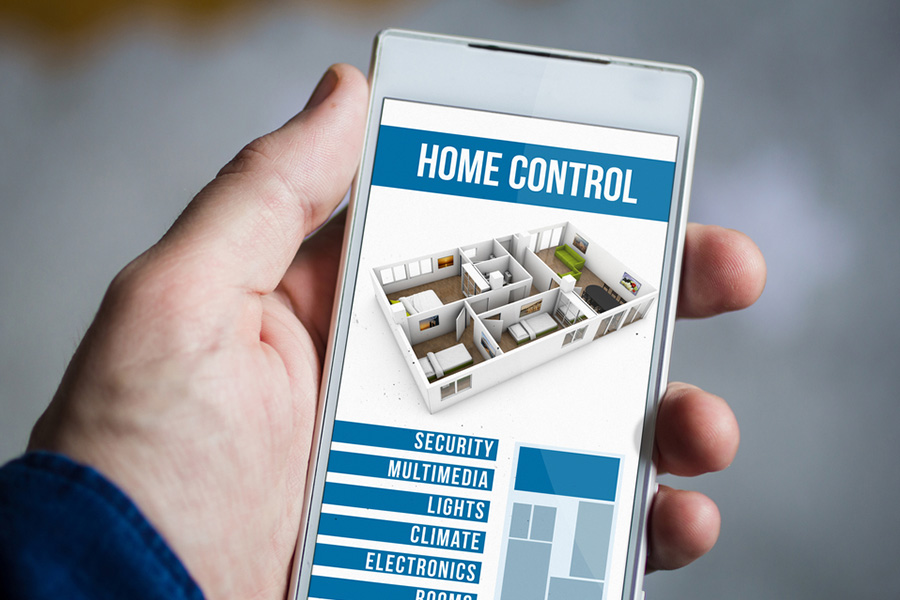 Is It Better To Use Wireless Home Security Systems In Fresno?
You may recollect the recent past when home security components were restricted to where wiring could be run in your residence. You could forget about putting a and indoor camera on a countertop or controlling your components with a cell phone. However, home security is not like it used to be, due in large part to the development of wireless installations. You now have a range of additional perks at your disposal -- like online access to your system, seamless smart devices, and simpler system set ups. Wireless home security systems in Fresno will protect your home while making your life easier.
Things To Think About When Going Wireless
If you wish to benefit from everything wireless security can deliver, you have to have an adequate internet connection. If you have access to high-performance internet and a capable wireless router, you're a good candidate for a wireless installation.
If you're worried about an internet or power outage, explore systems that have cellular and battery backups at hand to keep you connected to your monitoring team indefinitely.
In the event you live in an area without reliable cellular or internet access, a wired installation will probably be better. Or It may also benefit you from a financial standpoint to go the traditional route if you move into a house that has security wiring already in place.
Benefits Of Wireless Home Security Systems
Both wired and wireless home security systems in Fresno will elevate your family's protection, which is the main purpose to begin with. On the other hand, if you prefer the chance of having the most current tech, consider the following perks of wireless:
Access from anywhere: Get access to everything in your house from your locks to your surveillance cameras from the palm of your hand with the ADT Control app. You have the ability to see who's at the front door, activate your smart lights, and even arm your system on the rare chance you forgot to do so. When an emergency comes up, you are able to have updates delivered right to your mobile device.


Easy installation and customizing: Forget about all the messy wiring, crumbling drywall, and lengthy installs. One of the best aspects of wireless components is that you are able to place them virtually anywhere and in a quick and effortless fashion. If you would like to add on later with the latest equipment, integrating elements into your configuration is simple.
Smart home device interaction: Wireless technology makes smart home interactions a reality with quick, two-way communications. You may direct your system to act in specific situations to increase your safety and deter intrusions. For example, if your outdoor camera discerns odd activity around your home, it can instantly signal your entryway lights to illuminate.
Drawbacks Of Wireless Home Security Systems In Fresno
Even though wireless home security systems in Fresno have proven to be reliable, it's reasonable if you are a little hesitant about using one. Let's take a look at some of the most prevalent areas of concern:
Battery-run wireless components could fail when the battery dies. Although this could happen, your smart implements will notify you whenever batteries need to be changed.
Sensors usually have to be placed within a specified distance from your central command hub. ADT is able to supply range extenders in various scenarios to boost your flexibility.
Comparable to any computer network, the threat of getting hacked exists. The good news is that you can take action to prevent this by using strong passwords, always changing default passwords or settings, and choosing a router with a built-in firewall. In addition, you should only use security devices with 128-bit encryption or higher.
Would You Like To Go Wireless? Call Your Security Professionals
Would you like to experience the benefits of the latest in Fresno wireless home security? Contact us at (559) 212-3897 to talk to the security professionals at Secure24 Alarm Systems. Our experts will help you design the perfect package for your property.